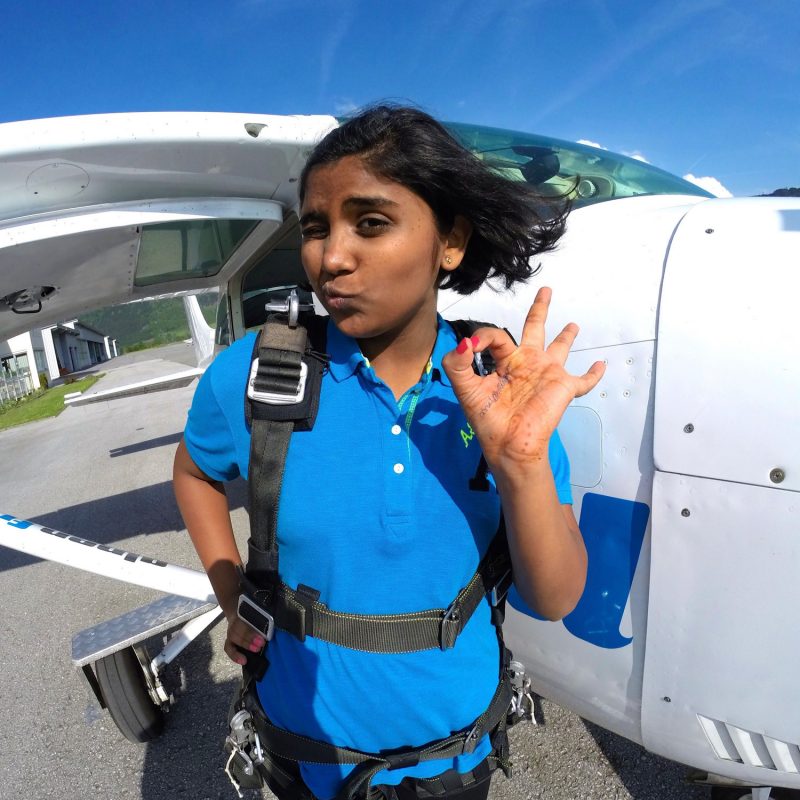 Phase 1:
Safety briefing on the ground

You'll receive the necessary equipment such as a harness and goggles (glasses can be worn underneath). Wear sportswear and low-profile trainers suitable for the time of year. The briefing takes just 10 minutes to complete.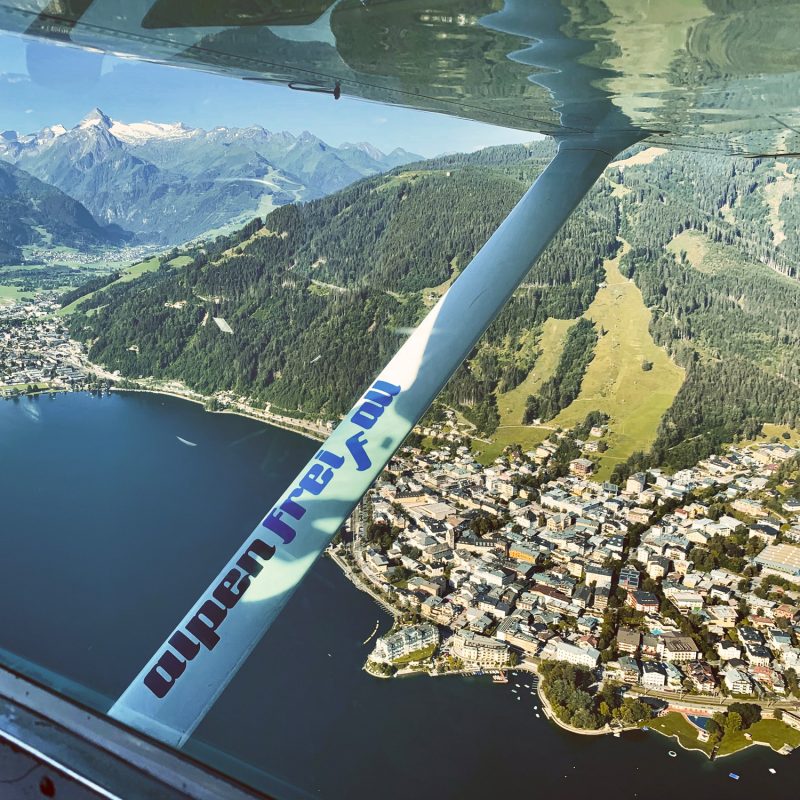 Phase 2:
Journey to altitude
During the 20-minute ride to altitude, you'll have time to admire the amazing scenery and mentally prepare yourself for your jump. There is usually room for 2 tandem passengers in the aircraft per flight.
Phase 3:
Sitting in the doorway
The pilot will slowly reduce the run-in speed for the jump. The door will open and you'll simply need to let your legs dangle from the plane. Your tandem master will decide when you both exit the aircraft.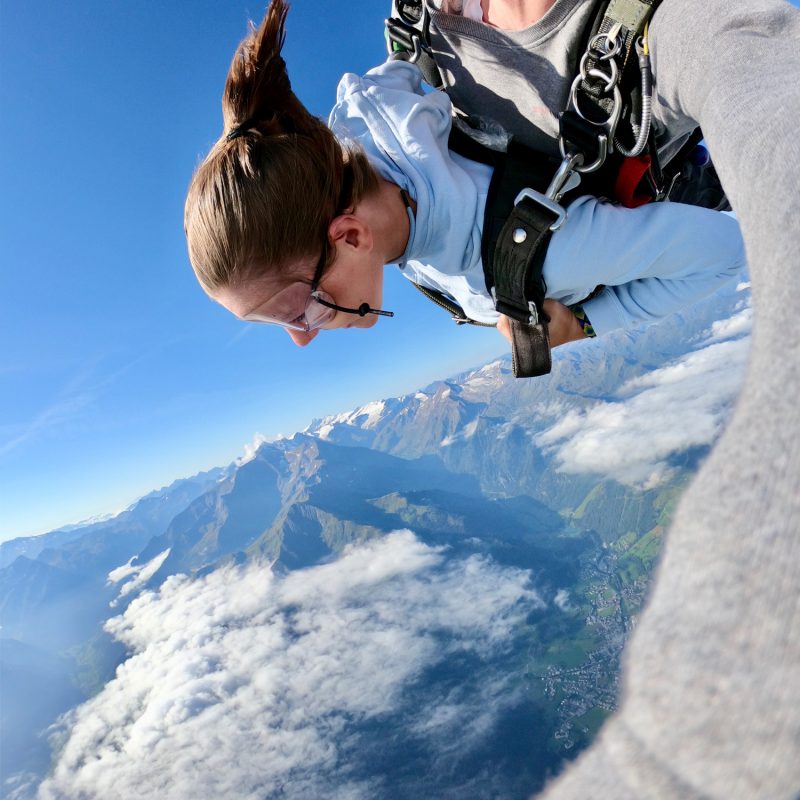 Phase 4:
Freefall in the Alps
Experience 40 to 60 seconds of freefall! After reaching speeds of up to 200 km/h, your parachute will gently open over the course of 300 metres, bringing you to a near standstill. Freefall is the highlight of these 6 phases.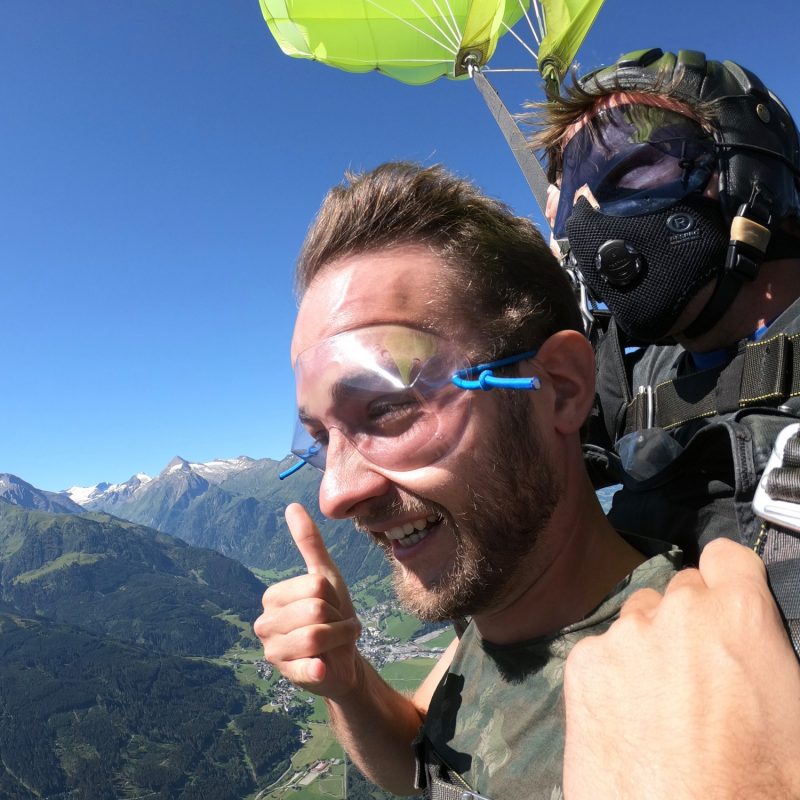 Phase 5:
Canopy ride after freefall
Once your parachute opens at around 1500 metres above the ground, you'll fly under canopy for around 5 minutes before landing on the airfield. This gives you plenty of time to admire the stunning mountains and beautiful scenery of Lake Zell and Lake Traunsee!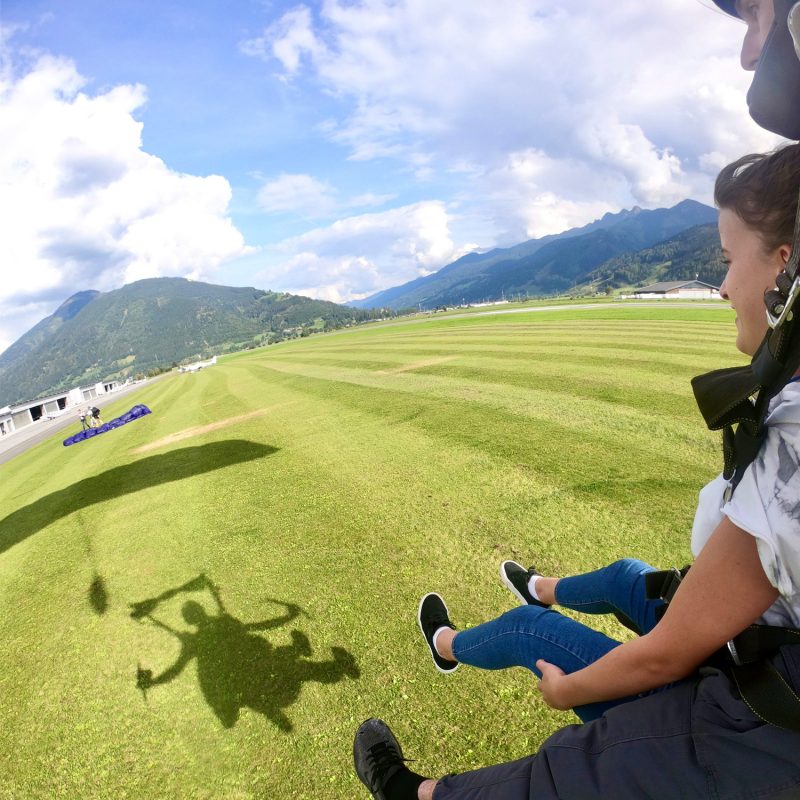 Phase 6:
Landing on the airfield
Approximately 10 metres above the ground, your tandem instructor will ask you to lift up your legs for landing. You will land softly on the ground at a very shallow angle. You'll land by sliding in with your legs in front of you.
Book a skydive or order a gift ticket
Want to order a gift ticket or book a skydive? You can do both online here.
Simply click on the right button!
Book a skydive now
We'll only take payment on the day of your experience. You can cancel up to three days before free of charge. You will of course not be charged if your skydive is cancelled due to bad weather at the dropzone and your ticket/voucher will not expire. We only jump in good weather and will make a decision the day before as to whether the conditions are suitable.